DC Comics
DC Comics is best well known for making 'superhero' comic books. DC Comics has a stable of great, iconic heroes including some of the best of all time. Batman, Superman and Wonder Woman the top DC heroes. Official Warner Bros. and DC Comic Superhero Luggage sets and licensed products are available online and in-store at Bags Only. Kids and adults alike will love our superhero inspired ranges, including carry-on suitcases, 3D moulded backpacks and trolley backpacks, teen backpacks and luggage.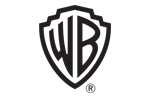 Shop Batman Backpacks at Bags Only
Official Warner Bros. and DC Comic licensed products are available at all Bags Only stores.
DC Comics is one of the largest and oldest American comic book companies, and produces material featuring numerous culturally iconic heroic characters including: Superman, Batman, Green Lantern, Flash, Aquaman and Wonder Woman.
Warner Bros. Entertainment Inc. is an American entertainment company. Founded in 1923, it has operations in film, television and video games.  Harry Potter is one of the Studio most profitable franchises.
At Bags Only, you will enjoy a large selection of kids backpacks & trolley backpacks and carry on suitcases.  Batman backpacks and luggage cases are available in a variety of styles and sizes
If you love Batman, please check out our range of officially licensed products.