Disney
For more than 90 years, Disney has entertained and inspired people around the globe through the power of unparalleled storytelling. Kids and adults alike will love our range of Disney inspired luggage, suitcases, bags and backpacks. Disney's iconic collection of characters and brands feature heavily in our licensed range. These include Mickey Mouse, Minnie Mouse, Star Wars, Frozen, Princesses and more. Shop the range of our Disney kids backpacks, trolley backpacks, handbags, luggage and carry-on suitcases now.
Sale!

Out of stock

Sale!

Out of stock

Sale!

Out of stock

Sale!

Sale!

Sale!

Sale!

Sale!

Out of stock

Out of stock

Sale!

Sale!

Out of stock

Sale!

Out of stock

Out of stock

Out of stock

Out of stock

Sale!

Sale!

Out of stock

Sale!

Sale!

Sale!

Sale!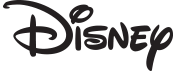 Disney Suitcases | Disney Luggage
Shop Disney suitcases at Bags Only now! Official Disney licensed products are available online and at all Bags Only stores. Superheroes, movie stars and fan favourites, they are all available in hard and soft trolley cases. Designed for kids and adults, there's something for everyone from the Disney Luggage range. Available in carry-on, medium and large, and in hard and soft shell cases, there's something for everyone! Featuring all the modern components  demanded by modern travellers, our luggage cases are both durable and dependable. For Adults, the Disney Comic Print Luggage range is one of our best selling ranges. Featuring all your favourite Mickey Mouse characters in comic book style print, these suitcase appeal to travellers of all ages.
Disney Kids Luggage | Kids Backpacks
For the Kids, We have Carry On suitcases featuring Princess, Frozen and everyone's favourite mice, Mickey and Minnie! For the tiny tots, we have Minnie Mouse, Toy Story and Frozen Ride-on luggage cases. Sit-On, Ride-On or Carry-On, keep toddlers entertained through the airport with this versatile & multi- functional trolley case. The Minnie Mouse Ride-on is the perfect kid's travel companion for vacations, short breaks, sleepovers and playing at home.
Kids and adults of all ages will enjoy a large selection of Disney backpacks, trolley backpacks and wheel bags featuring Disney's favourite characters. Mickey & Minnie Mouse, Disney Princesses, Frozen's Anna & Elsa and Star Wars all available. Don't forget we also have a range of Teen Backpacks as well!